Web Design – Training and a Digital Marketing Strategy
The internet is changing the fortunes of every Business Owner on Earth!
But sadly, without an effective Web Design,  Sales Training and a well planned Digital Marketing Strategy the average Business  Owner  is literally tearing up thousands of hard earned dollars every day!
Most Business Owners don't know how to take advantage of it.
I coach and mentor Business Owners on how to:
Create a Web Design that converts shoppers to buyers.
Transform your online presence with easy to understand Non Technical and "No Geek" Speak language Coaching and Digital Marketing Strategy.
Integrate your online and offline marketing campaigns with simple easy to understand Training Programs.
Create and implement a Digital Marketing Strategy that works.
Mentor your association members to become Market Leaders in their Industry.

Digital Marketing Strategy
A Digital Marketing Strategy and Sales and Marketing Plan is your first step in building an online presence

Speaker
Looking for a Speaker who understands Sales and Marketing, Digital Marketing and Business Development?

Business Coach and Trainer
Our Coaching Program is designed to help you create a Digital Marketing Plan that works
Book a FREE No-obligation session with me.
Their is no hard sell, this is about you having access to 40 years experience in sales and marketing.
BOOK NOW!
Digital Marketing Strategies
If the average techie person or web designer has no sales or marketing background and doesn't understand the psychology of your buyer,   how can they possibly build you an online presence that converts shoppers to buyers?
(p.s. its not their fault, they come from a technical background, not a marketing background.)
And if you don't understand this whole "internet thing,"  you have a situation of the "blind leading the blind"
And if you don't understand how to use  Facebook, YouTube, Google Local, Local Directories etc. to drive traffic to your web site it gets worse!!!
Get it right
and you will have a continual stream of pre-qualified buyers ready to buy from you
"We are on the top of Google and getting calls from all over."
Christina de Sousa – Mountain Harvest Foods
"We are now on top of Google and we are getting many many phone calls from customers across Australia and I am very confident that will continue to see our business grow as the result of the hard work we've put in together!"
BUT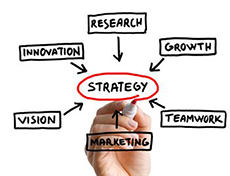 Get it wrong and you will lose "$$$$'s"
The Big Mistake Most Business Owners Make
Most business owners still have what I call a Traditional Advertising Mind Set,
"let's stick up some basic information on our web site like we do with our ads in the paper, Radio, TV etc. Get them to call us and get them in and we will sell them our stuff!."
If you want to be really successful online you must understand that the Road To A Sale happens online and this simple diagram explains the process
Don't Make This Mistake!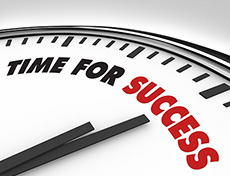 Most Business Owners (and techie type web site companies) make the mistake of creating their online presence purely as information and not as a sales focused process –
Make no mistake, your visitors will become shoppers and then buyers predisposed to buying from you if you present your information correctly and in a logical sequence.
Your online presence these days is a major driver to your success in business, people use the internet to do their "due diligence" on you.
There's a web developer and a graphics designer on every other corner and "backyarders" all producing an "online brochure" style websites that fail miserably in engaging new clients and building your business. And the real killer is they most likely don't have a sales and marketing background!!!
Your website is your Shopfront to your Online Presence
Your website is a marketing tool. It should look smart and help you with your branding

It should pre-sell your business

deliver warm prospects to your front door or phone, keen and ready to do business with you

Help you get more leads, more sales and more profit

Keep your existing clients engaged, coming back and referring you to other new clients
The Psychology Of Your Buyer
When your buyer begins the buying process, it's almost like they have a set of scales in their mind and they are weighing up each decision they make, and they are subconsciously asking themselves questions like,
And it can be summed up in this simple diagram
At the beginning of the sales process "Fear of Loss" outweighs "Hope for Gain" and your goal is to provide enough information and evidence that your products and services that "Hope for Gain" outweighs "Fear of Loss"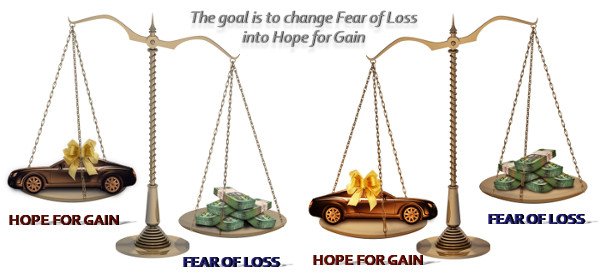 And to achieve this you need to understand what I call "The Road To a Sale Process" The Road to a Sale Process is simply answering all your buyers questions, needs and wants, eliminating Fear of Loss and creating Hope for Gain in a logical sequence
Every Buyer Is Different
Some shoppers need lots of information to make a buying decision and others don't need a lot, your first time visitor may already be well down the "Road to a Sale" journey and doesn't need a whole lot more information to buy.
or they maybe just beginning the buying process.
Whatever the case may be for them, you must create a full and comprehensive online presence that will answer everyone's questions.
Your goal should be that all the information they need to buy your products or services is answered on your web site,
If you fail to understand this you run the risk of them leaving your web site and not returning because you could not answer most of their concerns, fears and doubts.
To master this massive Online Opportunity, you need to understand today's buyer, their new buying patterns, behaviour and how to apply the psychology of selling to today's consumer.
 The Profile of Today's Online Buyer
Information
Makes me smarter

Makes educated decisions

Comprehensive

Up to date information

Unlimited information

As much as I need
Non-Traditional
Less hassle

Feeling of relief

Less stress

Search marketing

Non-intrusive
Saves time
My Most precious commodity

Fits my lifestyle

In my time frame

Do research upfront

Quick competitive comparisons

No running around
Not being Sold to – but Purchasing and
I DO IT MY WAY!
Convenience
Easier

When I want to

Don't have to leave home

One stop shopping
Interactive
Responsive

Non-intrusive

Approachable

At my discretion
Confidence
I'm in charge

I'm in control

On my own terms

Empowered

No Intimidation
Create an Effective Digital Marketing Strategy

 
With my short term Coaching for Results Program, I will equip you with the right knowledge to take to your web developers or you can implement yourself.
For More information, go to my Coaching page or simply click "Coaching."
Or
Book a FREE No-Obligation session with me.
Their is no "hard sell," this is about having access to 40 years experience in sales and marketing.
BOOK NOW!