Tourism Top Growth Sector in Australia for 2016
The year 2016 was a record-setting year for Australian tourism, with an 11% rise in the number of international tourists visiting the country, up to 7.6 million.
Tourism Research Australia's State of the Industry Survey 2015−2016 found that Australian tourism is growing by leaps and bounds. By 2020−2021, it is projected that 10.2 million international visitors will visit Australia annually.
Tourism Australia Managing Director John O'Sullivan stated that "The record results confirm the strength of Australia's tourism industry and desirability of our tourism offering internationally."
Tourists make a big contribution to Australian economy
Last year tourists (international and domestic) pumped $116.7 billion into the Australian economy, up 9% from 2015.
Part of that amount was accounted for by a total of 576 million nights stayed in the country, mostly in rented houses and apartments for long stays; and hotels, motels, guest houses, and serviced apartments for short stays.
Visitors also supported 580,000 people in jobs directly related to tourism. The report forecasts that annual tourist spending will hit $162 billion in Australia by the year 2021.
Asian countries show the greatest visitor increase
Chinese visitors spent $8.9 billion in Australia last year, up 27% from the previous year. The number of Chinese visitors increased by 23% to almost 1.1 million. That's already 98% of the way to the Ministry of Tourism's 2020 target of $9 billion per year.
The Turnbull government declared, "2017 the China–Australia Year of Tourism" in recognition of the importance of Chinese tourism to the economy, and to promote Australia to Chinese visitors.
South Korea and Japan also showed great increases in the number of visitors, with South Korean visitors up 21% to 239,200 and Japanese up 16.8% to 347,200 visitors in 2016.
Spending for these two countries also reached double digit increases, with a 28% increase in spending, up to $1.5 billion for South Korea and a 14.3% increase to $1.5 billion for Japan.
Traditional markets also going strong in 2016
The number of visitors from New Zealand, the United States, and the United Kingdom also increased.
New Zealand keeps the top spot for most visitors to Australia, with 1.2 million visitors last year, up 4.2% from the previous year. Kiwi spending increased 6.6%, to $2.7 billion.
Visitors from the UK increased 5.6% to 664,500, and their spending went up 9.8% to a very respectable $3.8 billion. The number of people from the USA increased 14% to 619,000 and they spent $3.6 billion, which showed an increase of 20% from last year.
Local tourism made a big contribution
The practice of taking 'staycations' seems to be growing in popularity amongst Australian residents.
Domestic tourism accounted for $59 billion in spending, up 6.4% from 2015. Most travelers stayed with friends or relatives, although they also stayed at their own properties and at caravan parks and commercial camping grounds.
In general, Australian tourism showed strong growth across all indicators in 2016. The numbers for visitor expenditure, visitation, aviation, accommodation and labour force are all on track to meet or exceed the Tourism Ministry's targets for the year 2020.
Are you getting your share of this growing market?
This presents a massive opportunity for Tourism operators and business owners in Australia.
If you would like some help to get a "slice of this growing pie," download a FREE Copy of my No. 1 selling book "Internet Marketing Made Easy" or book a no obligation FREE 20 Sales and Marketing Strategy Call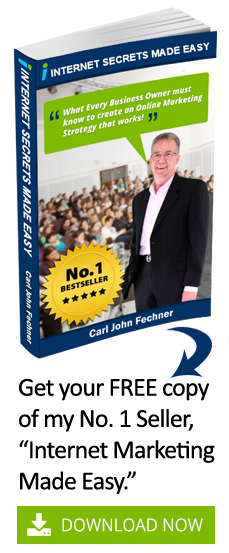 BOOK NOW