Online Marketing Consultant – Internet Secrets Made Easy
Here is what I have discovered
THE INTERNET IS A

HUGE OPPORTUNITY

FOR ALL BUSINESS OWNERS
And the most exciting thing about the internet is that it has broken down traditional barriers and made it a
Level Playing Field for almost Any Smart Business Owner To Compete With The "BIG BOYS"
It is a low investment with massive returns
It is a revolution that is happening before our eyes and will change the way we do business forever
It is history repeating itself.
It is not unlike what the Industrial Revolution did to the Agricultural Industry. The Agricultural Industry was the major source of income and the wealth was firmly entrenched within the hands of the Land Barons.
And then along came the discovery of steel manufacturing, guys like Henry Ford creating the assembly line, discovery of oil and the list goes on.
(I apologise to all historians for my inexact sequence of events, but it was a revolution that has changed all our lives)
It was a revolution that changed the way we did business forever and NEW WEALTH was created, it opened up endless opportunities for the Entrepreneurial Business Owner, millions were made by many and many Smart Visionary Business Owners became multi-millionaires.
The Internet is the NEW WEALTH Creator for today's Savvy and Smart Visionary Entrepreneurial Business Owner
Some will embrace it wholeheartedly and some will scorn it and be slow to adapt it to their business practices,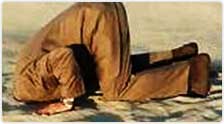 And some will keep their head in the sand and hope it will go away! (Please don't do that, it will cost you thousands of $$$$)
History is littered with people who scoffed at new inventions and ideas and the invention of the Automobile is a classic example.
Where are those Business Owners Now?
Could you imagine trying to do business today without a vehicle?
Or without a mobile phone!
DON'T UNDERESTIMATE

the transformation of what the internet is going to do to Consumers Buying Patterns and Behaviour and to

YOUR BUSINESS
IF YOU ARE A BUSINESS OWNERS THAT ALREADY KNOWS THIS
---
You probably fall into one of four categories.
You have thrown money at "it," spent thousands:




Built a web site,




Paid for SEO services,




Paid for a Google Adwords campaign,




It has consumed a lot of your time,




Given you brain damage and the returns have been mediocre.




You know it works but the learning curve is incredibly steep




And you just don't know, Who, Where or




How to make it work for you.

Or

You know you have to do something about this whole "Internet Thing"




But it just makes you feel




Overwhelmed,




Inadequate,




Dumb and stupid,




And daunted by the thought of even knowing where to begin.

Or

You been to one of the many "free" internet courses,




Bought $$'s worth of Business coaching stuff on "How To Do It"




And then discover you need to add another 30-40 per week to your already busy work week to implement all the "Internet Stuff"




And the "stuff" gets placed on the shelf collecting dust.

Or

You have put it in the "Too Hard Basket" and hope it will go away




(sorry to tell you, this is not going to go away!!)
Well, as a Business Owner I know how you feel.
And as a Fellow Business Owner, This is what I have learnt
---
A lot of internet companies overvalue and under deliver, you know, promise you the world and then give you an atlas!
The industry is fragmented; meaning, up till now, it is very hard to find a "One Stop Shop" that does it all for you
You need to build a web site, you contract a web site company and most are tech heads and don't understand marketing, so you end up with a "pretty" web site that does not convert well.
So then you discover you have to market your web site, okay how do I do that?
You contract an SEO (Search Engine Optimisation for your web site to rank well in Google etc.) and in most cases you don't really know what you are getting for your money and like one of our clients, the guy doing his SEO had his site blacklisted by Google, which meant it went from page one to being ranked as the No 200 site with a warning from Google that his site would be completely blacklisted and removed from Google
You need to be on YouTube, and any services like having a video on your web site is priced beyond your budget
You are told you need a Facebook page, but how do you maintain it in your "25" hour day!
You pay someone to run an Ad Words Campaign for your business, but if the company doing it for you does not understand your business, and choose the wrong Key Words and you get a poor return for your dollars
Oversees outsourcing can be cheap labour, but it is an absolute minefield if you don't know what you are doing!
And the biggest issue of all, is trying to stay abreast of the constant and rapidly changing online landscape, (man alive we barely keep up and it is our full time profession!!)
And the list goes on!
So I know how you feel
---
And it was for this reason that I formed the company "Internet Secrets Made Easy"
And:
I am committed to helping small business owners who want to transform their online business and Get More Leads, More Sales and Higher Profits with our Complete Hold Your Hand All Done For You Digital Marketing Services to Unlock The Power of the Internet and Dominate their Niche in the Market Place
And:
At a price that is affordable for the average Small Business Owner
So go on, keep reading,
Check me and my team out, I have listed our business in as much detail as I can and to answer your the most frequently asked questions
And hey, don't forget,
If we don't think we can get a ROI for you, we won't take you on as a client, we are in the business of helping you make money, we are not in the business of taking your money!
My Outrageous 12 Month Money Back Guarantee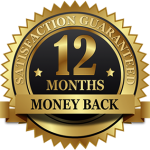 We Guarantee you a Return On Your Investment and back it up with our 12 months Money Back Guarantee
We will give you a full refund if after 12 months you have not doubled your financial outlay in gross profit from the results of sales by our Hold Your Hand All Done For You Marketing Services.
---
How it all began
Hi I'm Carl John Fechner and I help Small Business Owners like you transform your online presence and dominate your niche in the marketplace
I've always loved marketing and without realising it, I have a natural flair to market almost anything and transform businesses -I have done it all my life. check out my full background at www.carljohnfechner.com
But here I'm just talking about the internet and how I got involved in this exciting industry.
Unlike younger generations I never grew up with computers – so it was quite late in life before I began using computers and the internet.

It really began in 1996–97 when I got a job selling web site packages to Small Business Owners with a company called CitySearch, so I got paid to learn how to use computers, how the internet worked and the huge marketing opportunity it presented to the Smart Business Owner.
The web sites were quite basic compared to todays standards, a business could buy a 4 page web site for $28.00 per month – and it was at times quite comical because you had to explain to most business owners what the internet and a web site was and how it worked, it was almost like the days when the Motor Car arrived on the scene and the salesman had to explain to the horse and cart owner why he or she needed a motor car in preference to their horse and cart that had served well for many years
At the same time, I had one of those "Visionary download moments" when I saw in a vision what the internet was going to do to the way we lived, how it would change society and the way we did business forever.
I was hooked, I immediately saw what it could do the for the Business Owner who embraced it wholeheartedly and learnt how to incorporate it into their marketing strategies. Little did I realise that a few years later I would be helping Small Business Owners transition their offline business into a successful online business
It wasn't long before I found another business opportunity of my own and I resigned and over the next few years introduced a USA wellness course to Australia and then spent another six years writing and developing a wellness course.
In 2004 I re-joined the motor trade and quickly saw the potential and the impact the internet was having on the motor trade and potential it had if used correctly.
In 2005 I was appointed as Used Car Manager at Brighton Toyota, the dealership carried 80 used cars and was selling and delivering around 45-50 used cars each month – within 60 days of my appointment we were delivering 75 cars per month! Almost 100% of our stock. Plus we were selling and delivering them all over Australia. The huge increase we were having was in no doubt attributed to how we marketed our cars on the internet!!
In fact on AFL Grand Final weekend, a notoriously bad weekend for vehicle sales—I decided to create an online only marketing strategy for that weekend to counteract a potentially bad weekend and as a result we sold 25 used cars!! Normally it would have only been 1 or 2 cars at best. At the management meeting on Monday morning, we were all looking at each other in disbelief thinking how powerful can this marketing medium be if used correctly?
I have always liked working for myself, so it wasn't long before I left, and in two other used car businesses I trialled what I had learnt and again got spectacular results.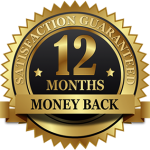 With this in mind I created a 3-Day In-house Internet Clinic to train dealers how to sell used cars online more effectively and I agreed to consult to the RACV Approved Dealer Network and various dealers in NSW.
The results were staggering for those dealers that implemented the 25 keys that I taught them in the 3 day clinic.
In fact here is
WHAT SOME OF MY CLIENTS SAID ABOUT THEIR RESULTS
"In the first 30 days, we had a 50% increase in enquires, 30% increase in sales, 11% increase in Gross Profit and all our old stockers have gone".
Jeff Zaninelli, JZ Motors Ferntree Gully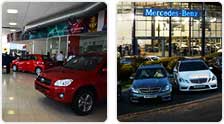 "Sales have been fantastic and the only change we have made is what you have taught. Carl, I want you to come and teach my managers at my other dealership!"
Colin Uden, Dealer Principal Patterson Cheney Toyota – Central Star Mercedes Benz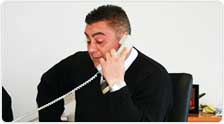 "Wow, we increased our internet enquiries and sales, — In 8 weeks all our old stock is gone!……. Unaffected by GFC when it hit! ……. Up to 50% of our sales now come from the internet each month! ………Has helped us achieve Toyota heavyweight dealer status!….It has really worked for us!"
Savo Veldinovic, Used Car Manager – Clintons Toyota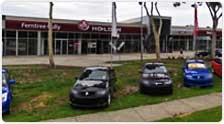 "At first I was sceptical what you could teach us, but now I am wrapped in what we have learnt."
Joe Liotta, Sales Manager – Ferntree Gully Holden
I saw the need to help Car Dealers, not just with their used car sales, but their web sites as well.
So I built web sites for a couple of Toyota dealers and made some money and lost some money, in fact I lost a lot of money in one of the ventures. So much so that I went and took a job to recover and repay some of my debt. It was a real low point in my life and one day I came across this
"Out of every adversity comes a greater and bigger opportunity for success, though it may not seem that way at the time"
and that is exactly was has taken place I knew that the internet was going to change the way we all do business forever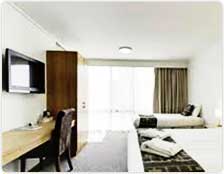 So, I sent myself "back to school" and began to study what was working and what was not working for online marketing, and over a period of the next three-four years, once I understood the fundamentals I went and worked with a Business Owner who I had previously helped when he operated a used car business, when we applied the principles that I had learnt, the results were amazing, like an 800% increase in sales within the first 6 weeks of 2013 from the previous year and a motel has had a 100% increase in online bookings we've teamed up with Internet Secrets Made Easy, —and in the last 5 months, we have had 100% increase in bookings, retaining 99.9% of our corporate clients, In addition, our April weekend booking percentage also peaked much higher especially during Easter and Anzac holidays
Kathryn Parsons, Manageress, Comfort Inn Mitchell on Main Motel